A root canal is a procedure that allows dentists to remove diseased tissue from the tooth's pulp chamber. Root canal therapy can save patients from undergoing tooth extraction.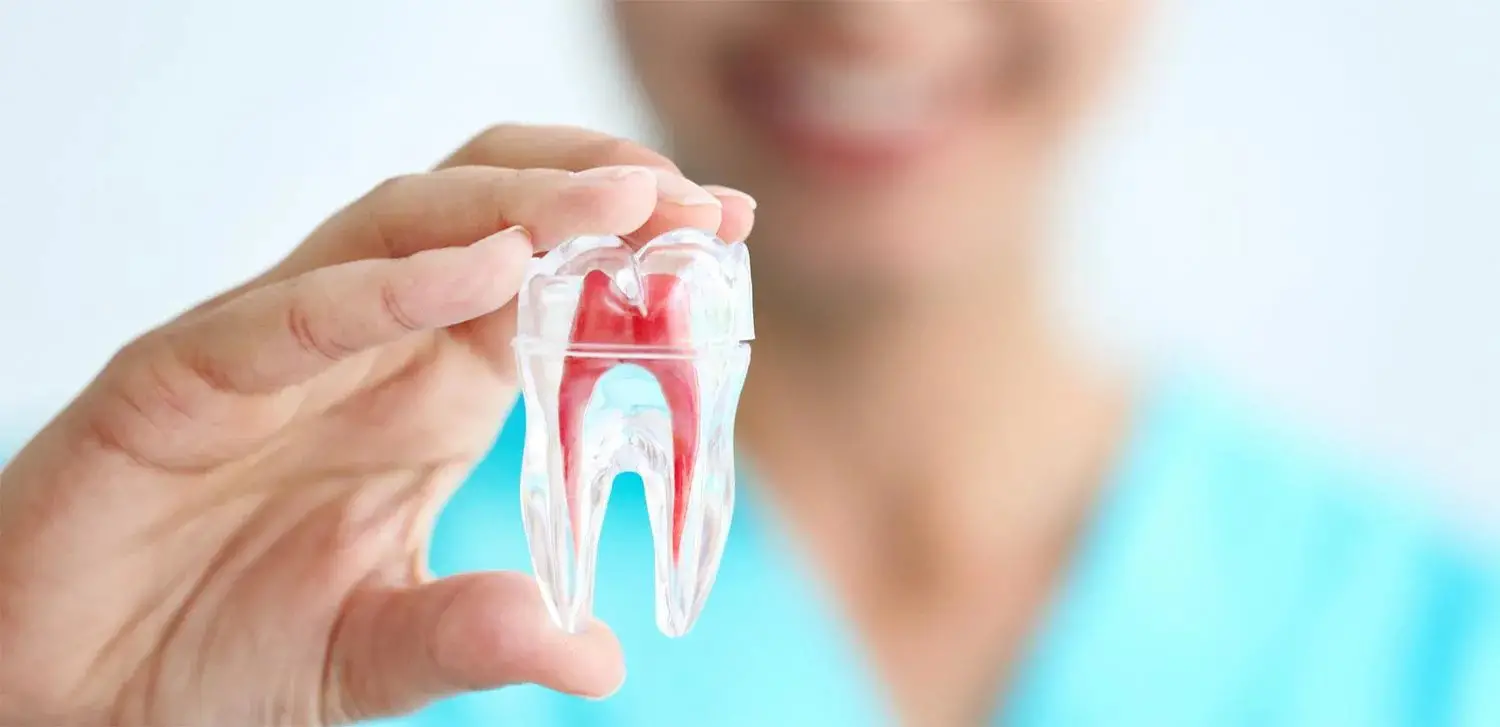 The pulp chamber is the inner chamber of a tooth that houses the tooth's nerves, blood vessels, and connective tissue. The pulp chamber extends from the crown to the root. The pulp chamber can become damaged or diseased for a variety of reasons. If decay spreads from the tooth's enamel to the pulp chamber, the pulp can become infected. Infections can also develop if the tooth's enamel, dentin, and pulp become exposed due to trauma, large dental fillings, or a crack in a tooth.
What Happens During a Root Canal Procedure?
During a root canal procedure, our dentist will use a local anesthetic or sedation to keep you comfortable and free from pain. They will then make a small incision in your tooth and use specialized tools to remove the inner tissue from the tooth, including the pulp, nerves, and decay. Once the tooth is cleaned and sterilized, the dentist will fill the tooth with a material called gutta-percha and seal it.
Is Root Canal Therapy Painful?
The Dentist in McKinney TX will numb the area with a local anesthetic, so you won't feel any pain during the procedure. If you do feel any pain, it's typically mild and only lasts for a few hours after the procedure. Some patients report feeling minor pain for a few days after the procedure, but this is usually manageable with over-the-counter pain relievers.
What Should I Expect After Root Canal Therapy?
After your root canal, your tooth may feel sensitive or sore for a few days. You can take an over-the-counter pain reliever such as ibuprofen or naproxen to help relieve any discomfort or pain. 
However, if the tooth isn't properly cared for, the patient may experience tooth damage or infection. To prevent further complications, patients should brush and floss regularly and get regular dental checkups.
You can reach out to our dental practice at (972) 562-0197, visit us at 400 North Tennessee Street, McKinney, TX 75069, or book an appointment online for a consultation with our dentists.