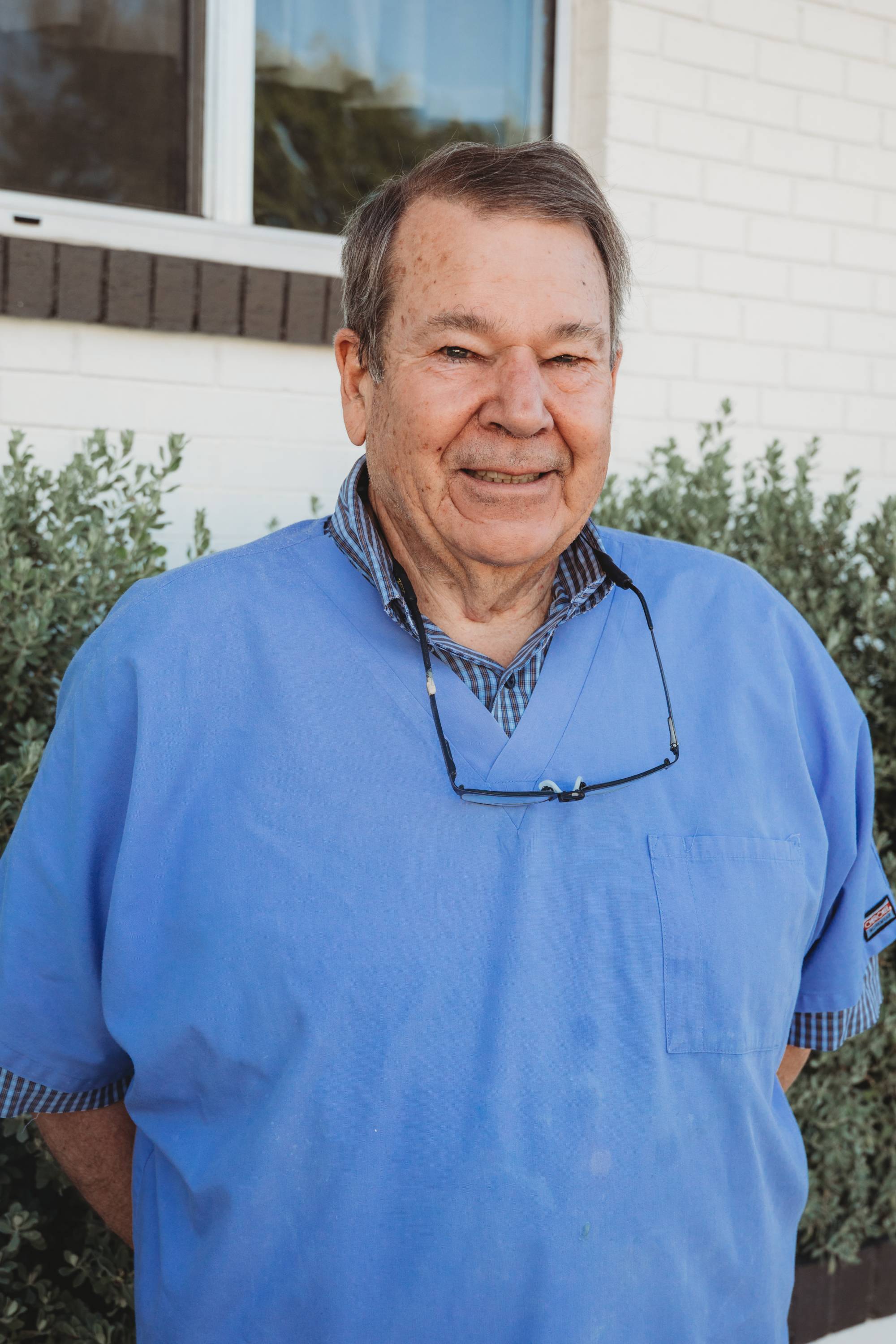 MEET DR. DAHL
Dr. Eugene Dahl is a board-certified prosthodontist, specializing in a variety of procedures that restore and replace natural teeth. He is a highly skilled dentist with more than 30 years of experience in practice. Dr. Dahl is an expert in oral oncology, which blends oral pathology, oral medicine, maxillofacial prosthetics, oral surgery, and general dentistry with oncologic principles. At Texas Sage Dentistry, he performs general, endodontic, cosmetic, and restorative dentistry services for patients of all ages in McKinney, TX. Dr. Dahl provides one-on-one attention and creates personalized treatment plans to address each patient's unique dental needs and concerns. He enjoys helping patients transform their smiles and upgrade their confidence through effective dental solutions and customized treatment options. He is proud to maintain the highest standards of excellence as he helps patients achieve optimal dental wellness.
EDUCATION AND TRAINING
Dr. Dahl attended Kent State University for his undergraduate degree before attending dental school at Ohio State University. In 1985, he completed his dental residency in prosthodontics and maxillofacial prosthodontics at The University of Texas MD Anderson Cancer Center in Houston, TX. He also completed his advanced training in oncologic dental medicine at the same hospital. Having spent extensive time studying the facial structure, Dr. Dahl possesses a unique oral skill set that allows him to create optimal results and attractive smiles. 
PROFESSIONAL MEMBERSHIPS
Dr. Dahl is proud to be a member of the following professional societies:
American Academy of Maxillofacial Prosthetics
American College of Prosthodontics (fellow)
American Dental Association
Texas Dental Association
Dallas County Dental Society
MD Anderson Associates (founding member)
PERSONAL LIFE
Dr. Dahl enjoys spending his free time with his wife, Patricia, as well as woodworking.