Gingivitis is an inflammation of the gums caused by plaque buildup. This buildup usually develops when patients fail to practice proper oral hygiene. This condition is mild and reversible, but over time it can progress into more serious forms of gum disease.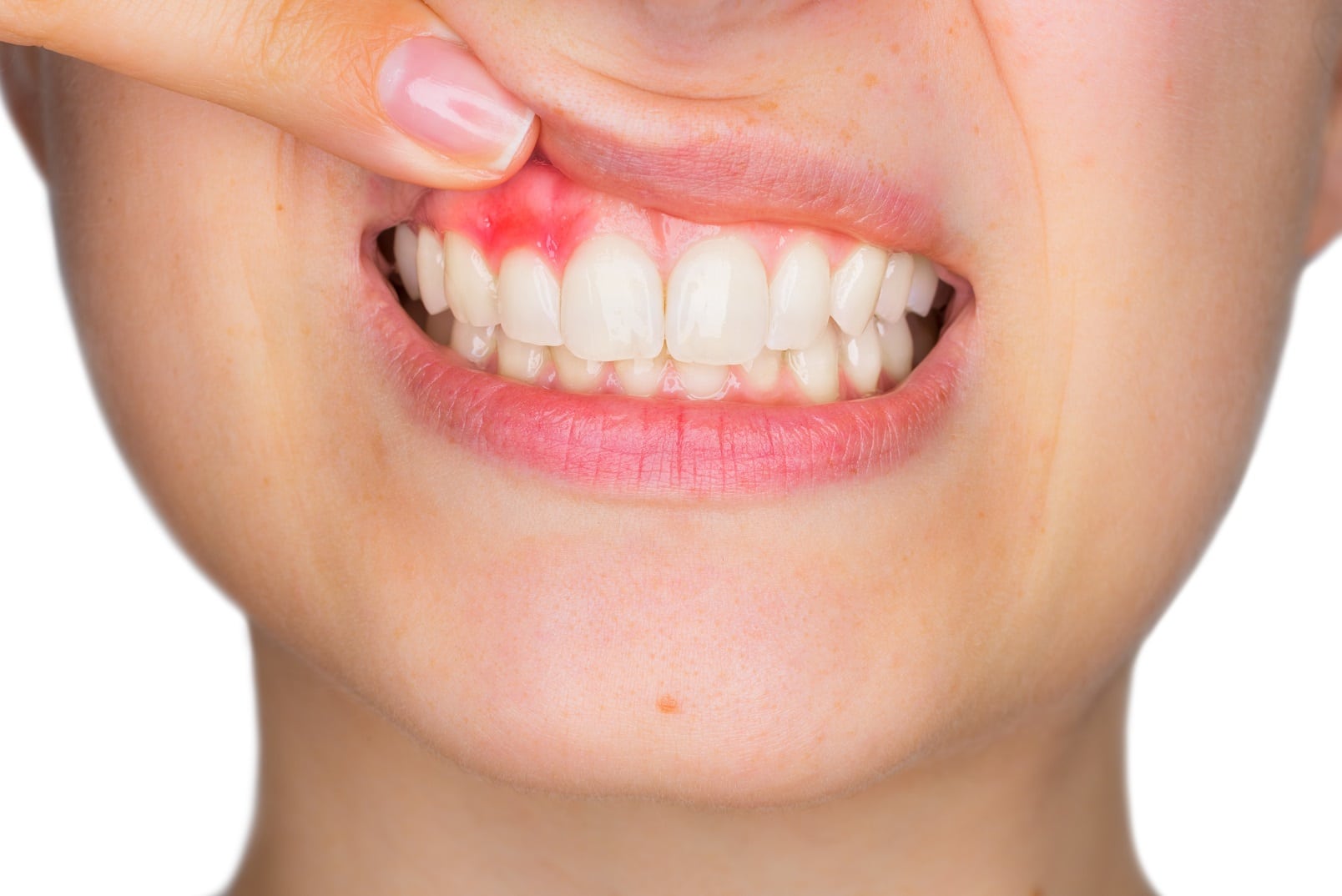 What Are the Signs of Gingivitis?
Patients may not notice signs of gingivitis and they may be discovered during dental cleanings and exams. Some of the most common symptoms include:
Red or swollen gums
Pain or bleeding while brushing or flossing
Gums that bleed easily during brushing or flossing
Bad breath or an unpleasant taste in your mouth
Receding gums
Sensitive teeth
What Causes Gingivitis?
Gingivitis is caused when plaque buildup around and between the teeth is not properly removed. Plaque that is not removed by brushing and flossing hardens, turning into tartar. Tartar irritates the gums, causing inflammation and bleeding.
What Are the Treatments for Gingivitis?
Gingivitis can be treated in a number of ways. Often, patients can get relief from their symptoms just by improving and cleaning their oral hygiene habits. However, it may also become necessary to use certain medications. Antibiotics can be helpful in fighting bacteria in the mouth. Oral rinses can also be prescribed in order to relieve symptoms of gingivitis.
We recommend you visit our dentists as soon as you notice any sign that shows you have gum disease. They can recommend you the best and most suitable treatments.
How Can I Prevent Gingivitis?
You can prevent gum disease by following the simple oral hygiene tips below:
Brush your teeth twice a day
Floss your teeth once a day
Use an alcohol-free mouthwash
See a dentist regularly
You can reach out to our dental practice at (972) 562-0197, visit Dentist McKinney TX at 400 North Tennessee Street, McKinney, TX 75069, or book an appointment online for a consultation with our dentists.